Conservation of monuments
Natural stone, painted walls, frescos, statues, ancient masonry… All these materials need special care when cleaning, restoring and repairing. Rewah offers solutions that respect these fragile materials and that, while using the correct techniques, keep the authenticity of our monumental heritage.
For a part of this product range, Rewah can submit test reports and certificates of the Royal Institute for Cultural Heritage (IRPA/KIK), for products that comply with the strict restoration norms.
Conservation of monuments
Paint
Not every paint can be used on a protected monument. Rewah has developped special monument paint and coatings. These are based on natural substances, are cement free, and keep the vapour permeability of walls and ceilings. This range offers products for indoor and outdoor use.
Monument paints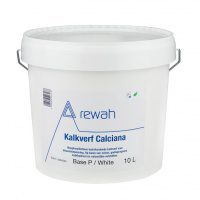 High quality resin-free and low tension air-hardening lime paint for indoor made from lime, dispersed hydrated lime and natural fillers.
>>> Read more