Paint
Choosing the right paint is not an easy job. Rewah offers the solution with a high quality paint range, for indoor use as well as outdoors.
Go for a modern finish with Tensiocoat exterior paint, of if you prefer an authentic look you can choose our distemper paint systems. Discover our Estetik interior paint range: high performance and available in an infinite range of colours.
Indoor paint
The indoor range can be devided in pure lime paing (ideal for monuments) and acrylic paint.
Indoor paint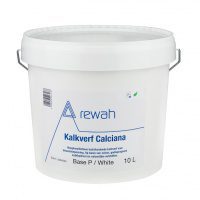 High quality resin-free and low tension air-hardening lime paint for indoor use made from lime, dispersed hydrated lime and natural fillers.
>>> Read more