Paint
Choosing the right paint is not an easy job. Rewah offers the solution with a high quality paint range, for indoor use as well as outdoors.
Go for a modern finish with Tensiocoat exterior paint, of if you prefer an authentic look you can choose our distemper paint systems. Discover our Estetik interior paint range: high performance and available in an infinite range of colours.
Whitewash lime mortar
Whitewash is a decorative finishing technique for an authentic look. The use of a pure natural hydraulic lime mortar ensures a breathable properties of the walls.
Whitewash limer mortar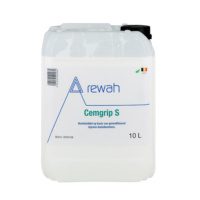 Modified styrene butadiene resin based adhesion agent.
>>> Read more