Roof renovation
A clean and well coating roof gives a home an images it deserves.
Rewah offers products for cleaning and demossing pitched roofs. For the protection of the roofs, Rewah has a range of very effective coatings.
Don't forget the inside roof: we have the perfect solution for the reparation of wooden beams!
Wood restoration
Rewah has restoration products for small reparations of wooden elements, and also for casting of gigantic beams.
Wood restoration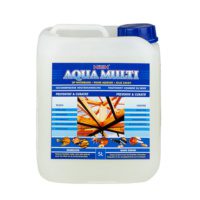 Ready to use insect-, mould- and termite killing micro emulsion
>>> Read more