Aquacure PB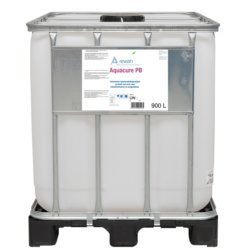 Solvent free curing compound.
Curing compound, adapted for all types of concrete that are, in their plastic phase, sumbitted to atmospheric circumstances.
Based on carefully chosen resins.
Prevents from premature drying from diminishing waterloss due to a combination of sun, low air humidity and wind.
 Forms a thin water damp barrier.
Technical specifications
Processing:
Apply homogeneously, just after evaporation of the "bleeding" water.
Easy to spray on.
Consumption:
0,100 - 0,150 kg/m²
Packaging:
20 ltr, 190 ltr, 900 ltr