Membrascreen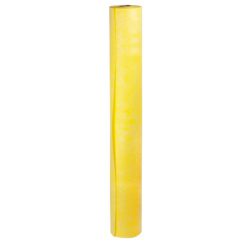 Plain, two-sided coating foil to glue onto salty and damp walls.
For the immediate finishing of humid and salty walls after injection against rising damp.
Blocks damp and salt from the underground.
Very flexible.
Completely waterproof and vapour-proof.
Rot-resistant.
Resistant against damp, salts, chemical products, baterias and moulds.
Technical specifications
Processing:
Coat the entire surface with the mortar glue Botament M21 flex glue.
Cut the foil at the deired lenght.
Humidify the membrane.
The studded membrane is fixed onto the fresh glue.
Consumption:
1 m²/m² (calculate a extra margin)
Colors:
Yellow
Packaging:
Roll of 1 m x 30 m
Related products


Butyl tape for sealing the joints in Membrasec and Membrascreen systems.
>>> More info