Top Liquid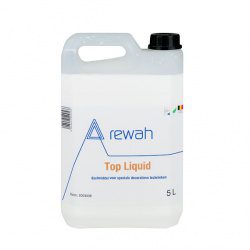 Used as a binder in the preparation of thin decorative coatings based on mineral products such as Monulime.
It can also be used as a binder for pigment repairs, with stone repairing mortars, in order to colour or to give a patina.
Modified product on the basis of a pure acrylic ingredient in an emulsion.
The liquid has a binding power on pigments and Monulime powder.
Technical specifications
Processing:
see technical data sheet
Consumption:
Depending on the desired consistency. Guideline : 0,6 kg Top Liquid and 2,5 kg Monulime powder/m².
Packaging:
Top Liquid 5 ltr
Monulime powder 10 kg


Related products

Lime based repair mortar for natural stone and bricks.
>>> More info