House whitewash without grain - Meigem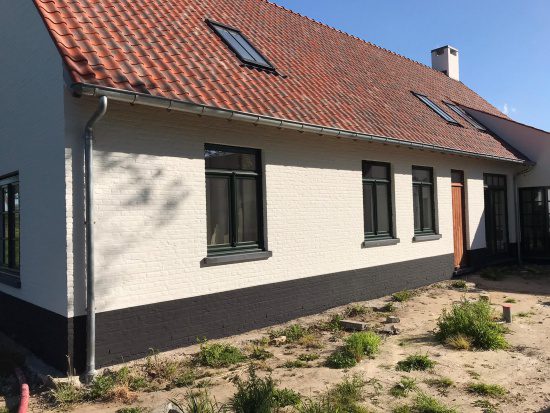 This customer asked for a whitewash finish, but with no visible grain.
Califinish is an ideal product for this purpose. This lime-based product has the thickness of a whitewash lime mortar, but doesn't have the characteristic grain. Moreover, this product is water-repellent, helping to keep this facade clean for many years to come.
>>> View the photo gallery here