"Goderickx Convent" almshouse - Brugge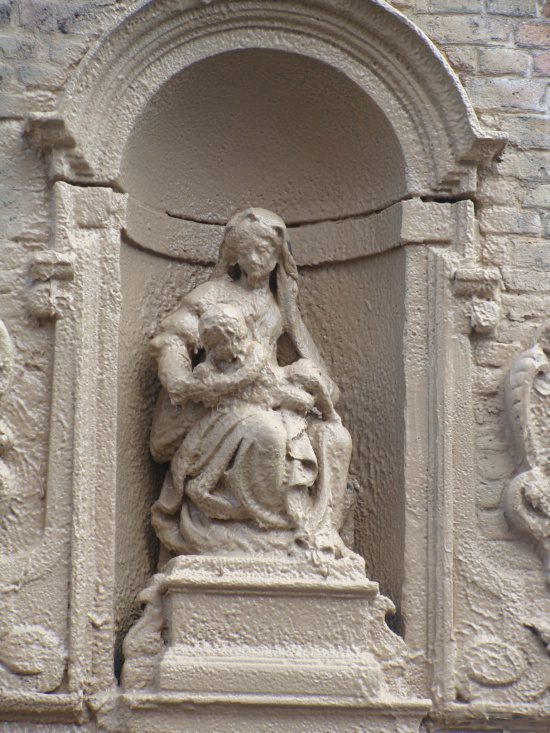 The almshouse "Goderickx Convent" dates back to 1383. Not surprisingly, the natural stone was very polluted.
Façonet 20 was used to clean the entrance gate and the statue of Mary without damaging its patina.
The decision was also made not to make the natural stone look too clean, in keeping with the historical value of this heritage.
Additionally, our Kalei Liscio 2 lime mortar was used to give this building a complete finish.
>>> View the photo gallery here